Spiral conveyor systems
Spiral conveyor systems were first introduced in the late nineteenth century and they are essentially systems to move materials from one place to another.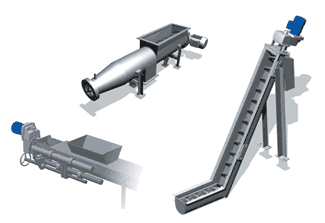 This could be done either on a short or long distance. Our society has become so dependent on this kind of system that the world would be a difficult place to live in if all conveyor systems suddenly stopped.
At SPIRALENGINEERING we have been true specialists for more than 20 years in the field of spiral conveyor systems.
Over the years, we have developed unparalleled expertise and have been able to share with you our high level of knowledge in this area.
Conveyor systems are typically used to transport goods of various kinds and sizes to different parts of a warehouse or distribution hub.
Kinds of products that can be transported include: large products, white goods, car parts, boxes and food products.
Uses involve moving products or storage of products.
There are various kinds of conveyor including roller, belt, powered, pallet, in-floor, gravity. All these different kinds have purposes and reasons for use.
SPIRALENGINEERING offers a consultation service to help you develop the conveyor system that will match perfectly your needs.
We will be able to assist you from planning until installation of your spiral conveyor system.
As a manufacturer we are able to develop a customized conveyor system specifically tailored to your needs. Thereafter, we will supervise the installation at your facility.
The materials used by SPIRALENGINEERING for the manufacture of spiral conveyors are of high quality and at the cutting edge of current technology.
This means that your spiral conveyor system will last, and require little maintenance.
In our view, not only the system but also the materials used to build your future spiral conveyor must be specific to our customers.
For example, a conveyor used to transport gravel is different from a system in a chocolate factory.
Fortunately, there are experts like SPIRALENGINEERING that design and manufacture custom conveyors.